So obviously there have been no new Qur'an (or any other kind of) posts for a while. I've been busy, sorry. Work. Always with the wanting me to actually work. :p Bah.
And now I'm on a little mini-break, taking a four day weekend to just basically not go to work. Ahhh...
In order to not feel like a *complete* slacker, have a post!
I picked up The Book of Mormon Girl because I saw an interview that Joanna Brooks did with...it was either Jon Stewart or Stephen Colbert. I'm gonna go with Jon Stewart at this point, but I won't swear to it because it was a little while ago. Anyway. I saw the interview, enjoyed it, and I've read some of her posts on
ReligionDispatches
and her own
blog
. I like her style and I thought hey, the book would be interesting and informative.
And it was interesting. So there's that.
This is something of a strange position for me to be in, but here: I enjoyed this book, but I didn't *like* it. Maybe it's because I had certain expectations for it that it simply wasn't designed to meet?
I expected to learn something of Mormonism from this book and I didn't. Everything that was touched upon, and I feel touched upon very briefly, was something that I was already aware of. And I honestly don't think that I know all that much about Mormons. I don't, to my knowledge, know any Mormon's in real life. I live in a small Southern town. I don't even know if we have...hang on. To the Google!
Hey, lookit that. We have Mormons! Who knew? Okay.
Small, small town. I'm not even kidding.
Still. Without ever having met a Mormon, I feel like I live in a realm of relative ignorance about them. Joseph Smith, golden tablets, Jewish tribes that became Native Americans, bees, seagulls, polygamy, driving across the country to try and find someplace they could practice their faith, the US government cracking down on them, no African American priesthood (until recently), 'traditional' male/female roles, something about eternal pregnancies in the afterlife and getting to heaven through plural marriage. "Secret" (read sacred) temple ceremonies.
Baptism for the dead. All the dead. Even my ancestors, theoretically, I guess. If I have a relative who's a Mormon and does that.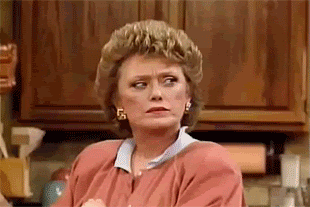 PS, theoretical Mormon relatives: Don't.
And nothing in this book made me think any differently about Mormons or taught me anything I didn't know. It was a really easy read and like I said I did enjoy it but I came away feeling like it was a beach read. Girl grows up in fairly conservative, sheltered environment. Goes away to college, meets real world. Finds that she doesn't agree with everything her childhood culture taught her. Abandons much of it, feels guilt, waffles back and forth. Finds true love, marries. Babies, career, pretty good life. The end.
I'm seriously, honestly, left with only one thought or question.
Are these purity pledge things a real, actual, *thing*? Because I must have missed that somehow. I'm not saying it's a Mormon thing, because Rachel Held Evans mentioned that she signed a purity pledge at one point as well. But I just don't recall anyone ever coming up, even in my Southern Baptist run middle/high school, and telling us that we needed to pledge our virginity to God or our fathers or even ourselves. Every time I hear about them I'm just...confused.
Are these seriously a thing? REALLY? In the current century?
And then I remember that purity balls are a thing. And it just all becomes terribly depressing. And disturbing.
Mostly disturbing.